Amazonian Rainforest (IMP)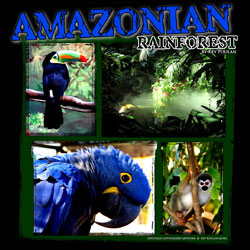 Style: Ethnic / Intense / Jungle | Difficulty: Medium Difficult | Grade: 4 - 5
Order Request Perusal / Pricing Other Questions


Amazonian Rainforest is a show that transports us to one of the most exotic, dangerous, thrilling, mesmerizing and beautiful places on earth. The descriptive sounds permeating the production help the audience create an image in their minds of the Amazon River and the deep, tangled forest that offers a surprise around every tree.

CREDITS
Composed By: Key Poulan, Shawn Glyde, and Dan Bryan
Published By: Key Poulan Music
Duration: 5:19
---
MUSIC SAMPLES
Mvt. 0: "Complete Show Recording"

[ Download ]



Show Specific Add-Ons

General Add-Ons