Stealth (IMP)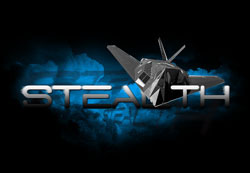 Style: Modern | Difficulty: Medium | Grade: 3
Order Request Perusal / Pricing Other Questions


Stealth embraces the use of modern warfare technology to interfere with radar detection by employing a combination of features which allows these amazing machines to zip through the night sky undetected.

CREDITS
Composed by: Shawn Glyde
Published By: Key Poulan Music
Duration: 5:07
---
MUSIC SAMPLES
Mvt. 0: "Stealth (Indoor Marching Percussion)"

[ Download ]



Show Specific Add-Ons

General Add-Ons