Becoming the Rose (Full Instrumentation)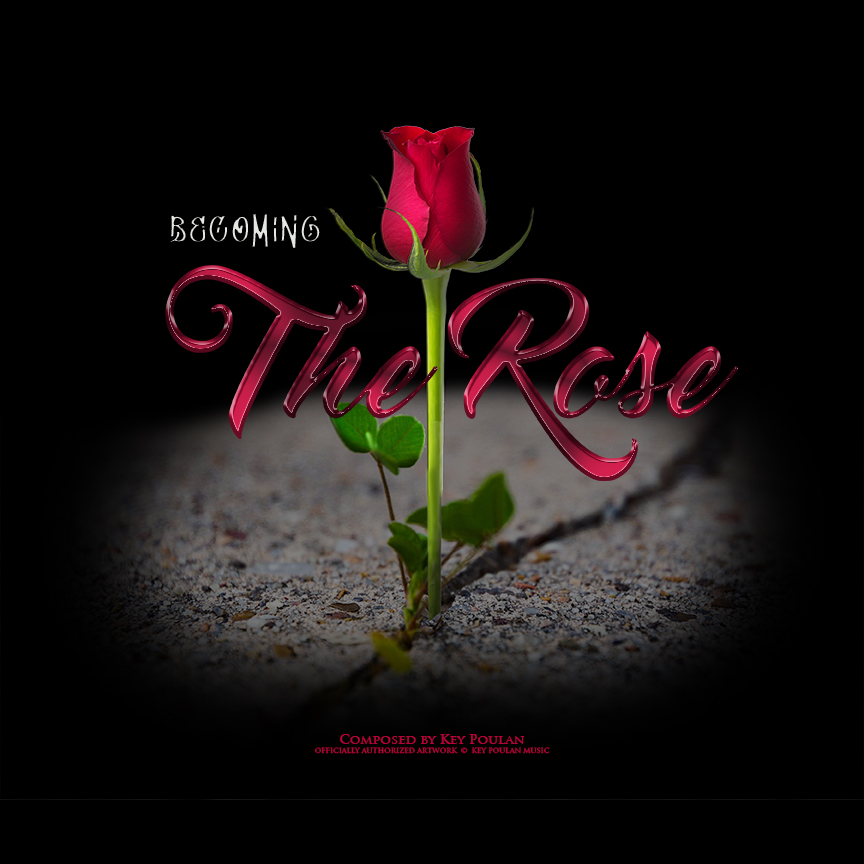 Style: Modern | Difficulty: Medium Difficult | Grade: 4
Order Request Perusal / Pricing Other Questions


Becoming The Rose tells an inspirational story of beauty, grit, joy, and determination. A single, tattered rose growing from the concrete becomes a thriving source of beauty and hope, beautifying and enriching the cold, unfeeling environment around it.

CREDITS
Composed by: Key Poulan
Percussion by: KJ Stafford
Originally commissioned by: Arlington H.S., Arlinton, TX, - Michael Hejny, Director
Published by: Key Poulan Music
Duration: 7:38
---
MUSIC SAMPLES
Mvt. 1: "Becoming the Rose and Finding Your Way " opens with a lyrical flute solo representing the rose—a single, vulnerable, and delicate flower in bloom, growing from a crack in the city concrete. Petals torn and ripped, the rose bears the scars of a life lived where it does not belong and could not reasonably be expected to survive.

[ Download ]


Mvt. 2: "From Concrete to Roses" features an emotive flute solo over rich ensemble textures, as the determined rose struggles for water and light in a place bereft of resources. And though the rose's life is difficult—its survival nearly impossible—its very existence and sheer determination to live inspire beauty and joy in an otherwise unfeeling and unforgiving place.

[ Download ]


Mvt. 3: "Be The Rose" is a triumphant celebration of life—those who gaze upon the rose do not love it less for having torn petals, they admire its beauty and marvel at its survival in a place where it never belonged at all.

[ Download ]



Show Specific Add-Ons

General Add-Ons