Circuitry (Full Instrumentation)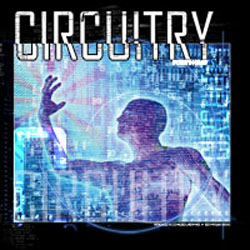 Style: Modern | Difficulty: Medium Difficult | Grade: 4+
Order Request Perusal / Pricing Other Questions


Circuits are all around us in places we're not even aware. It might be said we live in an age that circuits made possible. From microwave ovens to digital watches, from cell phones to all around our automobiles, we cannot live without the benefits of circuits.
Circuitry explores this "connection" that circuits have to our daily lives. It is a modernistic essay ripe with spectacular visual potential. The journey from the acoustic environment to the electronic opens many possibilities that a creative staff can spend hours wrapping their heads around. Some groups have already performed this show with electronic sampling of vocal and electronic sound effects and have geared the show towards data and/or computers. Truly, the potential of creative originality is limitless.

CREDITS
---
MUSIC SAMPLES
Mvt. 1: "Electrons" is based on the idea that the free-floating electrons are not yet connected into the circuit. The music is layered in tiny sequential fragments, set atop one another until a cacophony of sound builds up to critical mass. One band wrapped their guard in large spools that were unrolled one-by-one on the field.

[ Download ]


Mvt. 2: "The Connection" is where we go from the acoustic environment to that of the electronic world; including the use of electronic percussion instruments as well as synthesizers and a myriad of electronic sound effects. One band showed this connection with tarps that connected a "+" on one side of the field with a "-" on the other side. The tarps created an EKG-like pattern, with each section musically featured at the time advancing to their segment on the form. When all sections of the band came together, the connection was completed both musically and visually. At that point, the electronic instruments took over in the front ensemble.

[ Download ]


Mvt. 3: "The Overload" shows what happens when a circuit becomes overloaded. The music builds in intensity until there is nowhere for it to go but to explode in a furious ball of musical dissonance. This would be a great place for the visual effects to explode like fireworks, detonating the music into shards of sound flying through the air, leaving everything in pieces.

[ Download ]