Passion Within, The (Reduced Instrumentation)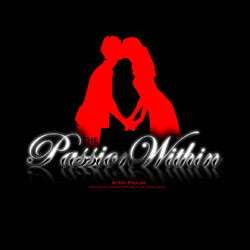 Style: Modern | Difficulty: Medium Difficult | Grade: 4
Order Request Perusal / Pricing Other Questions


Life is nothing without passion; the passion to live, the passion to love, the passion to seek out all that is available to make one's life the fullest it can be. Without sharing one's life with others, passion can be rather meaningless. In allowing us to make ourselves vulnerable by sharing our innermost feelings and thoughts with others, we complete the missing piece of the grand puzzle that is our life, and life itself becomes a journey and not just a destination. It is that journey that is presented in The Passion Within.

CREDITS
Composed by: Key Poulan
Percussion by: Shawn Glyde and Dan Bryan
Originally commissioned by: Chandler H.S. Band, Chandler, AZ - Sheryl Kitamura, Director
Published by: Key Poulan Music
Duration: 7:30
---
MUSIC SAMPLES
Mvt. 1: "Live" explores the innocence and wide-eyed wonder of youth, a time when one marvels at everything the world has to offer. Sometimes mistakes are made, but one builds on what they learn from those errors to plunge further into the journey of life. Discord and confusion make way for the steps one conquers to move forward. One is young and impressionable; eager to soak in all life has to offer. These various stimuli accumulate and mold one's personality, and as the movement progresses, so does the worldly insight of the young, building in intensity to develop a fervor that is ready to take on the world.

[ Download ]


Mvt. 2: "Love" explores what makes a person complete. Finding that right person to "fill in the blanks" provides the perfect complement to that person's existence. (Imagine visual "jigsaw puzzle pieces" coming together to create a heart, or two hearts united as one.) Not only does this movement convey the soaring happiness of falling in love and being in love, but it also presents the overwhelming sense of loss and angst when one is separated from the one they love, whether due to incompatibility or geography. The movement ends with the sense of yearning for a reconnection with this other person.

[ Download ]


Mvt. 3: "Lost and Live Again" Lost is the vast void that is felt deep within one's soul when something or a specific situation drives a wedge in between two people. This separation drives home the feeling of being lost without one's soulmate. Live Again reflects the defining moment when someone is reunited with the person they love. They are once again whole and embrace further the depth of their relationship. It's time to celebrate and cherish the deepening love, captured through a musical festivity that lets everyone know the couple will live "happily ever after." It's time to raise a toast to the couple and wish them well as they commit themselves to each other and enter the future with hope and joy.

[ Download ]



Show Specific Add-Ons

General Add-Ons