Within the Shadows (Full Instrumentation)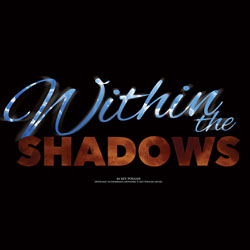 Style: Modern | Difficulty: Medium Difficult | Grade: 4
Order Request Perusal / Pricing Other Questions



CREDITS
Composed by: Key Poulan.
Percussion by: Shawn Glyde and Dan Bryan
Originally commissioned by: Vernon Township H. S. Band, Vernon, New Jersey - Max Taylor, Director
Published By: Key Poulan Music
Duration: 7:48
---
MUSIC SAMPLES
Mvt. 1: "The Darkness Within"

[ Download ]


Mvt. 2: "Shedding Light"

[ Download ]


Mvt. 3: "Within The Light"

[ Download ]