911-We Will Never Forget (Full Instrumentation)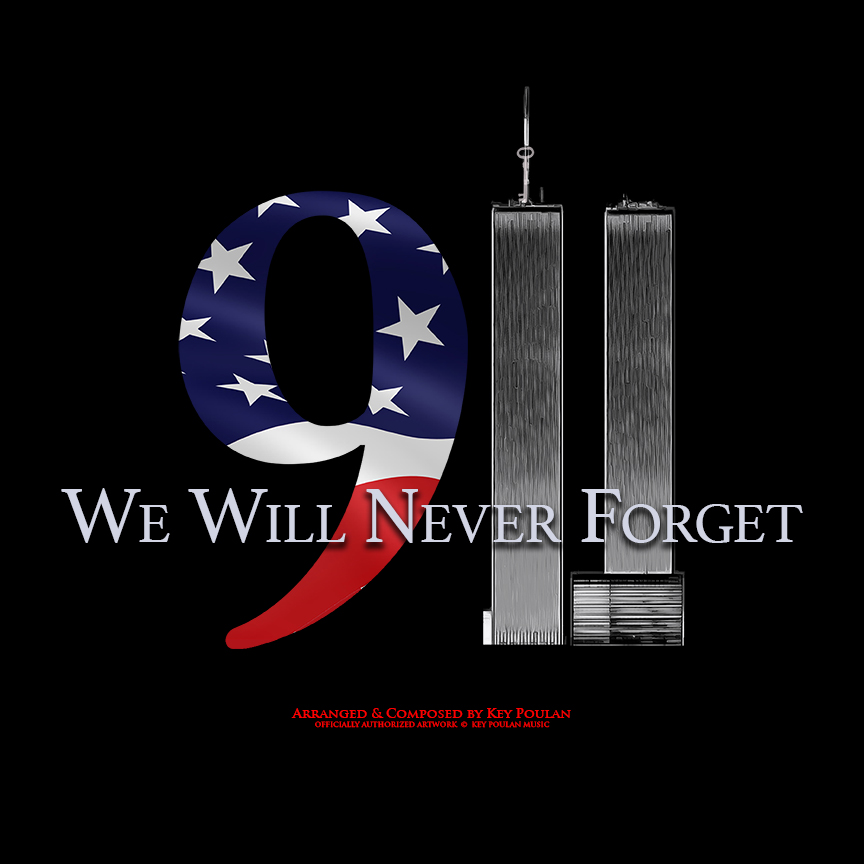 Style: Patriotic | Difficulty: Medium Difficult | Grade: 4
Order Request Perusal / Pricing Other Questions


911 – We Will Never Forget commemorates the tragic events of September 11, 2001, while also celebrating the growth, rebirth, and unity of New York City in the 20 years since.

CREDITS
Composed by: Key Poulan, Shawn Carter (Jay-Z), and Alicia Keys, etc.
Arranged By: Key Poulan
Percussion by: Shawn Glyde and Dan Bryan
Originally commissioned by: Winfield H.S., Winfield, WV - Jack Geary, II, Director
Duration: 8:15
Licensing Required
---
MUSIC SAMPLES
Mvt. 1: "New York / Under Attack" opens with the morning rush hour in the city that never sleeps. Active melodies dovetail throughout the ensemble to create a dense symphony of movement and activity, mimicking the hurrying and bustling of New Yorkers beginning yet another ordinary day in the life. Then suddenly, the comfort and rhythm of the day are shattered by danger and chaos in a moment that changes everything about New York City forever.

[ Download ]


Mvt. 2: "Amazing Grace" movingly captures the feelings of New Yorkers and all Americans in mourning together across the entire country. United we stand in a stronger spirit of patriotism, in glorious defiance of those who would do us harm.

[ Download ]


Mvt. 3: "Empire State of Mind" is arranged from the 2009 song of the same name by New York rapper Jay-Z, and captures the essence of the city—timeless, classic, rebuilt, and stronger than ever. LICENSING REQUIRED

[ Download ]