Black Swan (Full Instrumentation)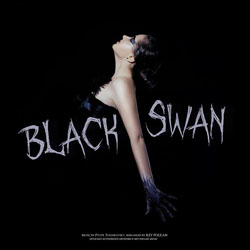 Style: Classical | Difficulty: 4 | Grade: Medium Difficult
Order Request Perusal / Pricing Other Questions


Black Swan features Pyotr Ilyich Tchaikovsky's timeless ballet music from "Swan Lake," Op. 20, and tells the story of a ballerina's descent into madness as she pursues artistic perfection in the role of her wildest dreams come true.

CREDITS
Composed by: Pyotr Tchaikovsky
Arranged by: Key Poulan
Percussion by: Robert Bowen and Rudy Arzaga
Originally commissioned by: Trabuco Hills H.S., Mission Viejo, CA - Andrew Julian, Director
Published By: Key Poulan Music
Duration: 7:26
---
MUSIC SAMPLES
Mvt. 1: "Enchantment" transports us into the tortured mind of a tormented ballerina, who is as much a prisoner to the evil sorcerer's curse as the ballet's princess swan Odette. Relentless pursuit of perfection becomes the ballerina's obsession. Winds Only (For percussion, please refer to the video)

[ Download ]


Mvt. 2: "Mania" opens like a beautiful daydream of the ballerina's perfect performance. She glides, twirls, and leaps across her imaginary stage until her inner saboteur invades to destroy her hopes and vision. Winds Only (For percussion, please refer to the video)

[ Download ]


Mvt. 3: "Battle for Sanity" is the battle within the ballerina's own mind. Graceful white swans are overpowered by menacing black swans; her delicate, pointed pirouettes spiral out of control. The harder she works to embody her dream of artistic perfection, the faster she succumbs to exhaustion and madness.

[ Download ]


Mvt. 4: "Swan Song" is the breathless performance that finally consumes the ballerina entirely. The most perfect performance of her life becomes her swan song. Winds Only (For percussion, please refer to the video)

[ Download ]



Show Specific Add-Ons

General Add-Ons