Disney Fantasy, A (Full Instrumentation)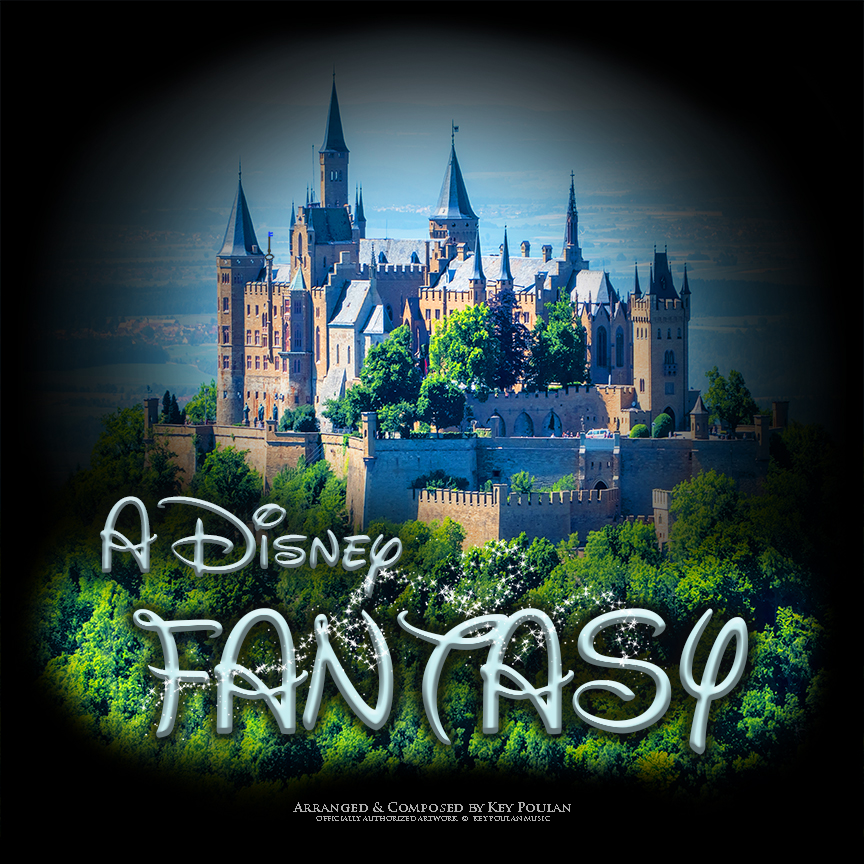 Style: Modern / Classical | Difficulty: Medium Difficult | Grade: 4
Order Request Perusal / Pricing Other Questions


A Disney Fantasy captures the nostalgia and magic of old Hollywood through lush orchestrations and soaring melodies, transporting listeners on a magic carpet ride past the second star to the right and straight on 'til morning, into the magical world of Disney.

CREDITS
CREDITS
Composed By: Bruce Healy, Richard Sherman, Robert Sherman, Modest Mussorgsky, Andrew Sterling, Harry Von Tilzer,
Arranged By: Key Poulan
Percussion By: Shawn Glyde and Dan Bryan
Originally commissioned by: Moanalua H.S., Moanalua, HI - Eldon Seta, Director
Duration: 8:06
---
MUSIC SAMPLES
Mvt. 1: "When You Wish Upon A Star" is adapted from one of Disney's most instantly recognizable songs. Opening the show just like the opening of a Disney film, this arrangement is a lyrical nod to old Hollywood and features a slow burn toward a truly magical arrival moment. LICENSING REQUIRED

[ Download ]


Mvt. 2: "Supercalifragilisticexpialidocious" as a word has a long history, but it was popularized in the 1964 musical Mary Poppins as "something to say when you have nothing to say." The music has a playful vaudevillian circus style, honoring the early twentieth century time period during which Mary Poppins is set. LICENSING REQUIRED

[ Download ]


Mvt. 3: "Fantasmic!" is a flowing medley of passionate melodies from "Beauty & The Beast" and "Part Of Your World," featuring alternating moments between woodwinds and brass. LICENSING REQUIRED

[ Download ]


Mvt. 4: "Night On Bald Mountain" was written by Russian composer Modest Mussorgsky and featured in Disney's 1940 film Fantasia. Utilized here as a percussion feature, this arrangement features the famous triplets with overlaying scalar sequences in the mallets and synthesizers, with punctuating hits from the auxiliary and battery.

[ Download ]


Mvt. 5: "It's A Small World After All" is a tribute to the experience of the attraction at Disney theme parks known as 'It's A Small World.' It's first appearance was at the 1964 World's Fair in New York City, NY and was moved to its permanent location soon afterwards. With the ride representing a singing tour through many different world countries, this arrangement features a few different world national anthems in addition to the 1964 tune written by Disney staff songwriters Robert B. Sherman and Richard M. Sherman. LICENSING REQUIRED

[ Download ]