Frida (Full Instrumentation)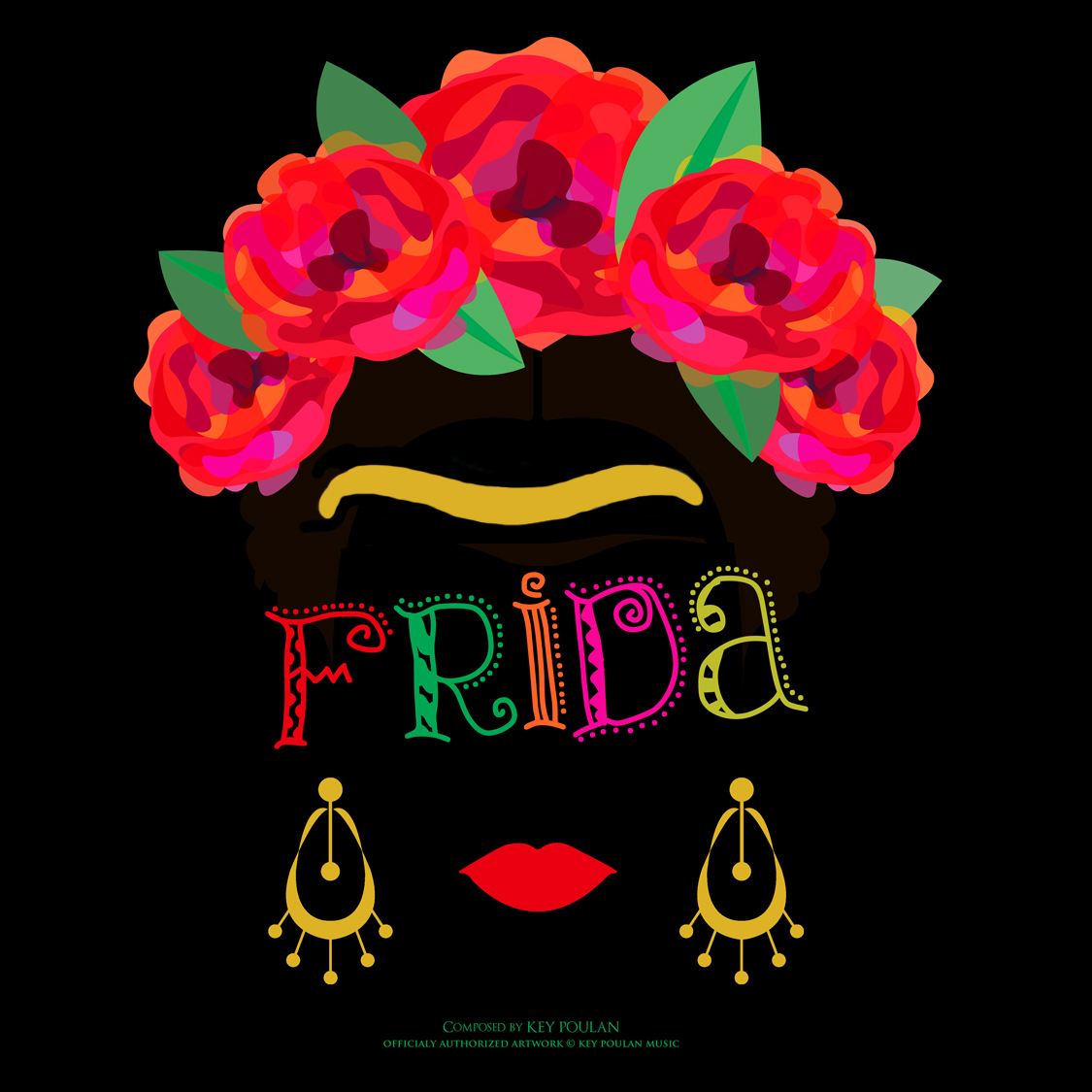 Style: Ethnic | Difficulty: Medium Difficult | Grade: 4
Order Request Perusal / Pricing Other Questions


Frida is a musical tribute to one of the most enigmatic and ingenious artists of the 20th Century. Famous for her self-portraits, unflinching realism, unconventional beauty, and celebration of Mexican heritage, Frida Kahlo's life and art works continue to inspire art and pop culture around the world today.

CREDITS
Composed by: Key Poulan
Percussion by: Robert Bowen and Matt Hahn
Originally commissioned by: Nogales H.S., Nogales, CA - Brad Pollack, Director
Published By: Key Poulan Music
Duration: 8:10
---
MUSIC SAMPLES
Mvt. 1: "Introduction of Frida, The" introduces Frida Kahlo, the artist and the woman. A lyrical flute solo evolves into a strong but tumultuous moment with the full ensemble, representing her dual qualities of exposed vulnerability and unshakable strength. The movement closes with a joyous nod to her Mexican heritage.

[ Download ]


Mvt. 2: "Two Fridas, The" takes its title from one of Frida Kahlo's most famous self-portraits. This ballad, like the painting, represents her emotional pain and the feeling of herself splitting into two selves—the before Frida, and the after Frida—following her separation and divorce from her famous artist husband Diego Rivera.

[ Download ]


Mvt. 3: "Divorce From Diego" heavily features percussion, with the striking mallets and sticks of the instruments representing the tumult and violence within Kahlo and Rivera's doomed marriage.

[ Download ]


Mvt. 4: "Frida" reaffirms the power, strength, and beauty of Frida Kahlo, the woman and the artist. The themes push forward and upward toward a thrilling conclusion.

[ Download ]



Show Specific Add-Ons

General Add-Ons