Mime (Full Instrumentation)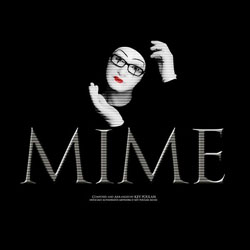 Style: Modern | Difficulty: Medium Difficult | Grade: 4
Order Request Perusal / Pricing Other Questions


Mime celebrates the beauty of movement and gesture as artistic expression and storytelling within a tangible realm of imagination. Joyful melodies, melancholic harmonies, and rich textures evoke a vivid world of action and feeling.

CREDITS
Composed by: Key Poulan / Paul Simon
Percussion by: Shawn Glyde and Dan Bryan
Originally commissioned by: Roosevelt H.S., Sioux Falls, SD - Mike Hench, Director
Published By: Key Poulan Music /
Duration: 7:43
---
MUSIC SAMPLES
Mvt. 1: "Mime's Merry-Go-Round" is a joyful spin through the melodramatic world of mime. Mood becomes gesture; gesture develops a character; and, characters interact within various scenes inside the rich and vivid world of imagination.

[ Download ]


Mvt. 2: "Sound of Silence, The" portrays the eloquent range of mime as a wordless language capable of incredible and profound expression. A feeling may never be as perfectly described by words as by an intentional movement or gesture. (Licensing required.)

[ Download ]


Mvt. 3: "Tug-O-War / The Box" playfully explores the classic imagery of mimes playing tug-o-war with the invisible rope and attempting to escape the confines of the invisible box.

[ Download ]



Show Specific Add-Ons

General Add-Ons