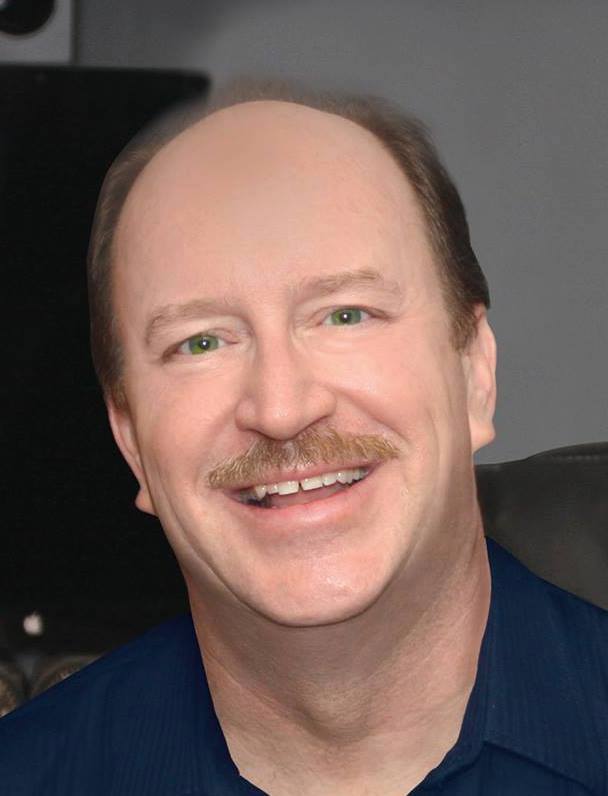 Key Poulan is a composer and arranger with an expertise in the marching arts.   He has composed and/or arranged for the world's most famous drum corps including the Santa Clara Vanguard, Mandarins, Genesis, Glassmen, Spirit of Atlanta, Cascades, Spartans, Fusion Core, Hurricanes, Caballeros, Sunrisers, Raiders, Millennium (Italy), Juliana (Netherlands), Siamyth (Thailand), Star United and the Mass Brass Mini Corps. He is currently on the design team for the Virtual Arts Indoor Winds Program through WGI and was the wind arranger for the WGI group Chromium Winds (The Cavaliers) and won back-to-back Gold Medals in their first 2 years of existence.  As the owner of Key Poulan Music, he has been recognized as one of the country's top arrangers and composers in the area of contemporary marching band, has several concert band works to his credit. His marching band arrangements have won several national titles at the Bands of America Grand Nationals Championships. His works have won many state titles throughout the United States and have been performed around the world. His transcription of "The Promise of Living" from Copland's "Tender Land" was extremely well received at the Bands of America National Concert Band Festival and his original works "Carnegie Fanfare and Dance" and "A Fortune in Steel" were premiered at New York City's Carnegie Hall.  As an alumnus from East Texas State University (Now Texas A&M, Commerce), Key explored his love for percussion through a recently commissioned marimba solo project titled "Scarabs".
Formal Education Key Poulan graduated from Marshall High School in Marshall, Texas in 1980 after starting band in Lindale Texas. Key received his Bachelor's degree in Music Education from East Texas State University (currently Texas A & M – Commerce) in 1985 and had the opportunity of studying under many fine educators including: Gary Hill, Dave Ward, Dr. Robert Houston, and Dr. Gene Lockhart. Key studied trombone under the late Dr. Neill Humfeld and composition with Dr. Ronald Yates and Dr. Margaret Wheat at ETSU. Key also credits his success to his mentors: Philip Geiger, Bill Watson, Eddie Green, Dr. Lawrence Sutherland, Dr. Gary Gilroy, Dr. Jerry Payne, Melvin Reddic, Hubert "Butch" Almany and the person who started him on trombone in the 5th grade – Jasper Huff.
Drum Corps Experience Key was fortunate enough to audition for the Concord Blue Devils and be selected to the baritone line in 1983. As a fan of Wayne Downey's electrifying writing style, Key spent time studying Wayne's work and assisted him in lifting tunes during the 1983 Blue Devils' season. Since 1985, Key has become an integral part of the Drum Corps International and Drum Corps Associates community.
2011-2022 Mandarins, Sacramento, CA (Composer/Arranger/Design Coordinator)
2003-2011 Santa Clara Vanguard, Santa Clara, CA (Composer/Arranger)
2011, 2019-2022 Genesis, Edinburg, TX (Composer/Arranger)
2012-2013, 2019, 2022 Raiders, Burlington, NJ (Composer)
2019, 2022 Arsenal, El Paso, TX (Composer/Arranger)
2004-2007, 2010-2011, 2015-2018 Spartans, Nashua, NH (Composer/Arranger)
2018 Cascades, Seattle WA (Composer/Arranger)
2005, 2009-2017 Santa Clara Vanguard Cadets, Santa Clara, CA  (Composer / Arranger)
2019-2022 Fusion Core, Morris County, NJ (Composer)
2018-2022 Hurricanes, Seymour, CT (Composer)
2018 Sunrisers, Long Island, NY (Composer/Arranger)
2003-2006, 2011-2015 Hawthorne Caballeros, Hawthorne, NJ (Composer/Arranger)
2013-2020 Juliana, Middelburg, Netherlands (Composer)
2019-2020 Reilly Raiders, Willow Grove, PA (Arranger)
2006-2011, 2013-2015 Millennium, Verdello, Bergamo, Italy (Composer)
2014-2015, 2017-2020 Star United, Bloomington, IN (Arranger)
2015 Brianza, Veduggio, Monza, Italy (Composer)
2013 Siamyth, Bangkok, Thailand (Composer)
2013 La Tansa, Banten, Jawa Barat, Indonesia (Composer)
2012 Glassmen, Toledo, OH (Composer/Arranger)
2011-2012 Mass Brass, Boston, MA (Composer/Arranger)
2008-2011 Bushwackers, Harrison, NJ (Composer/Arranger)
2006-2010 Renegades, San Francisco, CA (Composer/Arranger)
2008-2010 Strangnas, Strangnas, Sweden (Composer)
2007 New York Skyliners, Dover, NJ (Composer)
2005-2006 The Magic, Orlando, FL (Composer/Arranger)
2006 Appalachian Sound, Kingsport, TN (Composer)
2005, 2008 Allegiance Elite, Calgary, Alberta, Canada (Composer)
2005 Teal Sound, Jacksonville, FL(Composer)
2005 Pride of the Lions, Regina, Saskatchewan, Canada (Composer)
2005 US Naval Academy, Annapolis, MD (Arranger)
2005 Crunchy Frog, San Francisco, CA (Arranger)
2003 Esperanza, San Diego, CA (Arranger)
1993 Spirit of Georgia, Peachtree City, GA (Arranger)
1992 Spirit of Atlanta, Atlanta, GA (Arranger)
1990-2002 DCI Judge (Brass/Music)
1986-1989 Cavaliers, Rosemont, IL (Brass Caption Head (1989) / Brass Staff)
1986-1987 Cavaliers, Rosemont, IL (Visual Staff)
1985 SkyRyders, Hutchinson, KS (Visual Staff)
1983 Blue Devils, Concord, CA (Member – Baritone)
Public School Teaching Experience Key was the Director of Bands and Performing Arts Department Chairman at Buchanan High School in Clovis, California from 1991-2003. Key's leadership in a fundamental approach to music at the Buchanan Educational Center has yielded several of the top musical ensembles in the State of California. Key's first teaching experience was from 1985-87 as an assistant director at Westfield High School (Houston, TX). In 1987, Key moved to California to become the assistant director at Merced High School (Merced, CA) from 1987-88. He served as Director of Bands at Clovis High School (Clovis, CA) from 1988-91 before opening Buchanan High School (Clovis, CA) in 1991. Key left Buchanan High School in 2003 to pursue composing and arranging as a full time occupation only to find himself teaching brass and ensemble music at Clovis North High School (Fresno, CA) at Clovis West High School (Fresno, CA) in the fall of 2006. Key has now returned to Buchanan High School (Clovis, CA) as the band's program coordinator for the fall of 2007 and 2008. Key has a passion for teaching and works it into his busy schedule whenever possible.
Career Awards and Service Key has received several awards as an educator such as the Sudler Order of Merit by the John Philip Sousa Foundation, Four-Time Classical Symphonic Band Winner by Down Beat magazine, and several Citations of Excellence by the National Band Association. In 2000, his Buchanan High School Wind Ensemble won the CMEA State Concert Band Championships. Key's marching band at Buchanan High School has won its division 5 of the past 7 years at the WBA Marching Band Championships (1996, 1999, 2000, 2001, 2002). In 1998 and 2002, the Buchanan High School Wind Ensemble was selected to perform at the California Band Director's Association State conference. For the 2001 concert season, his wind ensemble 'A' and 'B' were both selected to perform at Carnegie Hall in New York City. Esperanza Drum and Bugle Corps and the Hawthorne Caballeros All Age Corps won simultaneous World Championships in 2003 using Key Poulan's arrangements and compositions. Key's music also led the Spartans Drum and Bugle Corps to a gold medal at the 2004 World Championships and another World Championship Title in 2007.
Music Associations and Service Groups Key is known for his service and philosophy of diligent work to improve the quality and functionality of the groups with which he is involved. During his 18 year span as a highly involved high school band director, Key was the presiding administrator of the San Joaquin Valley Color Guard and Percussion Review (SJVCGPR), San Joaquin Valley Jazz Festival (SJVJF), Fresno Color Guard Camp (FCCG), and the Golden State Tournament of Bands (GSTOB). Key was an active member of Fresno-Madera Counties Music Educators Association (FMCMEA) and was Secretary of the Western Band Association (WBA), formerly the Western Scholastic Marching Band Conference (WSMBC). He is also an active member of the California Band Directors Association (CBDA), California Music Educators Association (CMEA), Texas Music Educators Association (TMEA), American Schools Band Directors Association (ASBDA) Winter Guard International (WGI), International Association of Jazz Educators (IAJE), the Music Educators National Conference (MENC), and is a current member of the American Society of Composers, Arrangers, and Publishers (ASCAP).