Immortal (Reduced Instrumentation)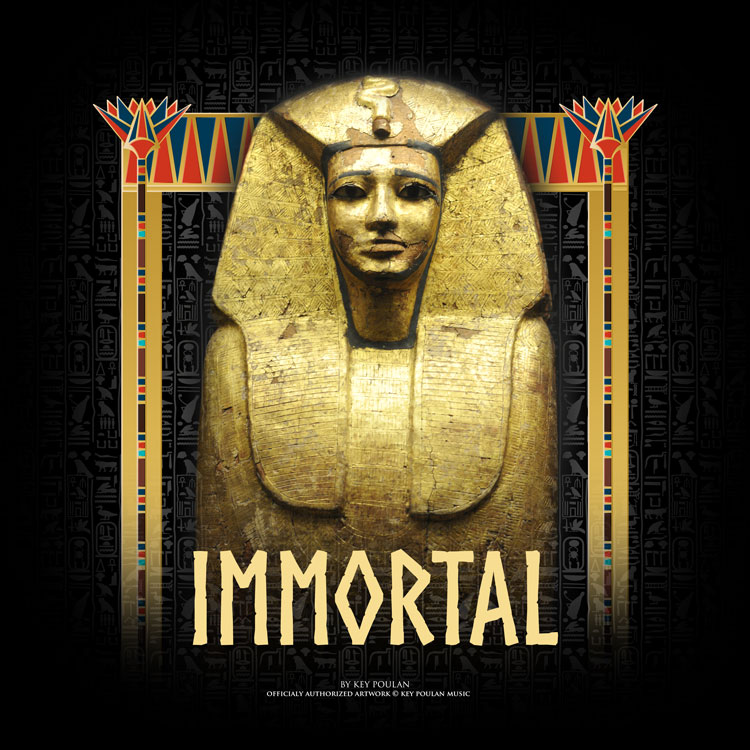 Style: Modern / Ethnic | Difficulty: Medium | Grade: 3
Order Request Perusal / Pricing Other Questions



CREDITS
Composed by: Bryan Harmsen and Shane Gwaltney Winds arranged by Key Poulan
Percussion by: Bryan Harmsen and Shane Gwaltney
Full band version originally commissioned by: American :leadership Academy - Gilbert North H.S., Gilbert, AZ - Jeremiah Krites, Director
Published By: Visaudio Designs and Key Poulan Music
Duration: 5:56
---
MUSIC SAMPLES
Mvt. 1: "Complete Show Recording"

[ Download ]



Show Specific Add-Ons

General Add-Ons
Key Poulan is a proud designer for the 2021 WGI Indoor Winds Ensemble through Virtual Arts.  Any of Key Poulan's marching band works are available for Indoor Marching Winds.  Key was the arranger for Chromium Winds (Cavaliers Organization) and led them to their consecutive Gold Medals during their first 2 years.  Key is available for a limited number of custom groups and is very reasonably priced!  Contact Key for his availability.
2017 WGI Open Class World Champions!
Chromium Winds