In the Shadow of Dragons (Simplified Version)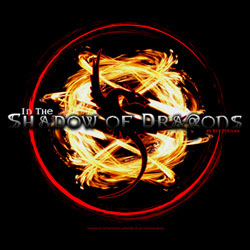 Style: Modern / Epic | Difficulty: Medium Easy | Grade: 2+
Order Request Perusal / Pricing Other Questions


In the Shadow of Dragons is the timeless story about a brave knight of yesteryear and his quest to slay the giant dragon. The subject matter has long the subject of children's books, fairy tales and movies. This show captures the imagination of young boys and girls who grew up with tales of incredible and fantastic events that were played out in the back recesses of their brains, as they imagined themselves either being saved by handsome nobility or were the knight rescuing the damsel in distress.

CREDITS
Composed by: Key Poulan
Percussion by: Shawn Glyde and Leonard Bedoian
Originally commissioned by: Buchanan H.S., Clovis, CA - Key Poulan, Director
Published by: Key Poulan Music
Duration: 7:48
---
MUSIC SAMPLES
Mvt. 1: "The Quest" introduces the hero of the show, a knight in shining armor sent out to save the princess who is being guarded by the giant dragon. This opening of this movement is resplendent in majestic splendor, then moves into a rapid section that implies the fast motion of the knight riding his noble stallion to the rescue.

[ Download ]


Mvt. 2: "Descent Into the Dragon's Lair" is totally opposite in its repressive darkness. We hear the brave knight entering a dank cave amidst the "plink, plink, plink" of drops of water hitting the floor. As he descends further, he sees skeletal remains of prior knights, some which have armor that has been obviously shredded by the beast's mighty jaws. But he doesn't retreat out of fear, for he is on a mission he must complete.

[ Download ]


Mvt. 3: "Slaying the Firebreather" is where the knight finds himself facing the dragon. The battle begins and the dragon blows plumes of fire at the knight. The brave knight wildly slashes at the dragon with his sword, undeterred by the overwhelming odds. Eventually, the knight is victorious and carries his prizeâ€"the princessâ€"to freedom. The show ends with this sense of victory and relief as the two enter the sunlight of the future and leave behind the sorrow of the past.

[ Download ]